Construction of the Centre for Computing and Engineering
This is a photographic journal documenting the construction of the Centre for Computing and Engineering and the Department's move there.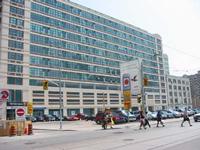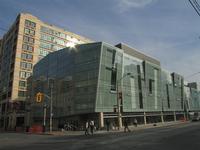 THE CONSTRUCTION
THE MOVE
THE FINISHING TOUCHES
VIDEO ARCHIVE
TIME-LAPSE PHOTOS
Commentary & photography: Luis Fernandes.
Camera details: 5.1 megapixel Canon S60 SureShot with 3.5X optical zoom.
Other Notes: Original photos have a resolution of 5 Megapixels. Panoramas are created using Adobe Photoshop to "stitch-together" 2 or more images and optionally touched-up to fill blank spaces.
Beginning in March 2005, the thumbnails are produced using the Thumbscrew program running on OS X.
† With sincere apologies to the late Isaac Asimov.