2009 Awards & Announcements
---
IEEE Fellow in Signal Processing Society
Dec 21, 2009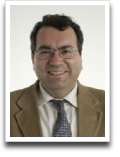 The Department would like to congratulate our visiting professor, Dr. Enis Cetin, from Bilkent University in Ankara, Turkey, for becoming an IEEE Fellow, "for contributions to signal recovery and image analysis algorithms", in the IEEE Signal Processing Society. This is a great achievement and we wish him continued success.
Dr. Cetin's research interests include: human-computer interaction using vision and speech, audio-visual multimedia databases, speech processing, digital coding of waveforms (image, video, speech, and biomedical signals), adaptive filtering and adaptive sub-band coding, time series analysis and stochastic processes, and color image dithering.
---
IEEE Circuits and Systems Society Distinguished Lecturer
Nov 18, 2009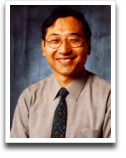 The IEEE Circuits and Systems Society has appointed Prof. Ling Guan to the position of a Society Distinguished Lecturer. The tenure of the appointment is from Jan 1, 2010 to Dec 31, 2011. The Department would like to extend its congratulations to Dr. Guan for this prestigious appointment.
---
Power Research Funding Award
Sep 18, 2009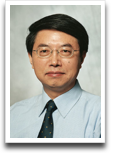 Dr. Bin Wu and his research collaborator, Dr. Dragan Jovcic at University of Aberdeen, had their research proposal "Development of high power DC transformer and fault current limiter" approved by the Engineering and Physical Sciences Research Council (EPSRC, UK) for a total funding amount of £290,000.
The EPSRC is the main UK government agency for funding research and training in engineering and the physical sciences, investing more than £800M annually in a broad range of subjects including mathematics, materials science, information technology and structural engineering.
---
Vice Provost Academic Appointment
Sep 14, 2009
I am very pleased to announce organizational changes in the Office of the Provost and Vice President Academic, effective immediately. These changes will increase Ryerson's capacity for strategic growth and renewal; better position us to achieve the ambitious objectives laid out in the University's Academic Plan, Shaping Our Future; and provide significantly increased support to Senate and Senate committees.
Ryerson's transformation since becoming a university in 1993 has been due in large part to the strength of our academic Faculties and departments. Continued support of our academic community is critical to our success in the next phase of Ryerson's evolution.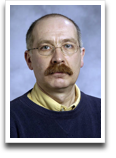 First, I have created the new position of Vice Provost Academic. Ryerson is now of a size and complexity that a Vice Provost Academic position, the norm in large universities, is critical to achieving our academic ambitions. The Vice Provost Academic will play a lead role in planning and implementing key strategic initiatives, and will provide strategic advice and recommendations on academic issues affecting the University. The Vice Provost Academic will oversee the University's Experiential Learning Office and Academic Integrity Office.
I am delighted that Mehmet Zeytinoglu has agreed to take on this new role on an interim basis through June 30 2010, as we conduct a search to fill the position. Mehmet will make a seamless transition to the role of Vice Provost Academic, as he has been acting as Special Advisor to the Provost on academic space planning since March 2008, has chaired the Academic Standards Committee since 2003, and has served on numerous academic committees and groups since joining Ryerson in 1989. He was also Chair of the Department of Electrical and Computer Engineering for five years, 1996 – 2001.
Prior to joining Ryerson, Mehmet held teaching and research positions at Bogazici University (Turkey), the University of Pennsylvania, the University of Illinois, and the University of Western Ontario. He holds a B.Sc. and M.Sc. from Bogazici University and earned his Ph.D. at the University of Pennsylvania, where he was a Fulbright Scholar.
Alan Shepard,
Provost and Vice President Academic
Excerpted from the official press release.
---
IEEE PACRIM09 GOLD PAPER AWARD
Sep 13, 2009
Congratulations to S. Beheshti and her student, M. Farzam, whose paper, "The Noiseless Code-length Concept in Subspace Estimation for Low SNR Hyperspectral Signals", won the Gold Paper Award at IEEE PACRIM09.
---
Computer Networks Program Joins the Department
Sep 3, 2009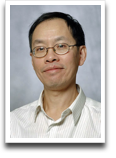 As of this school year, the Computer Networks program has formally become part of the Department of Electrical & Computer Engineering; in the past, Computer Networks was run under the School of Graduate Studies.
With this formal change, our department family has grown.
Members of the Computer Networks program, beyond our very own Bobby Ma, who is the Program Director, are Ting Hong, Administrative Assistant and Arseny Taranenko, Network Manager. The program has 2 M.A.Sc students, 58 full-time M.Eng. students and 19 part-time M.Eng. students.
Also, through this merger we also have Dr. Yifeng He joining our ranks. He was hired by Bobby and his team as a LTF to assist with the Computer Networking program. His research interests lie in the area of Signal and Multimedia Processing.
Please welcome them all formally to our family.
Dimitri Androutsos,
Interim Chair
---
TELUS Innovation Award Runner-up
Aug 31, 2009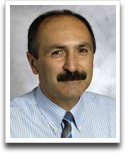 Congratulations to Prof. Vadim Geurkov and his team for finishing as a runner up in the 2009 TELUS Innovation Award competition, with their project titled, eHome Monitoring System.
There were 9 teams, 5 of which proceeded to the final round of competition.
---
NSERC I2I GRANT
Aug 5, 2009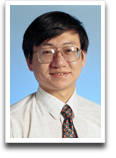 Dr. Xiao-ping Zhang has been awarded Phase IIa of his NSERC I2I application entitled: "An Intelligent Information Retrieval and Processing System for Financial Databases", for the full amount.
We congratulate Dr. Zhang on his continuing success and look forward to his research outcomes.
---
External Research Faculty and Graduate Student Awards
Jun 29, 2009
On behalf of the Department, I would like to congratulate the winners of the Department's research and GA/TA awards and also the faculty members who secured new external research grants in the 2008-2009 competitions.
Sincerely,
Sri Krishnan,
Chair
GRADUATE STUDENT AWARDS
Best TA/GA Award Winners for 2008-2009

Behnaz Ghoraani and Raymond Phan

Graduate Research Excellence Award (GREA) Tier 1 ($5000 each)

Cheung, Helen; Hamlyn, Alexander; Zarei Mahmoodabadi, Sina; Falou, Omar; Chowdhury, M N Mahabubul

Graduate Research Excellence Award (GREA) Tier 2 ($2500 each)

Ghoraani, Behnaz; Dai, Jingya; Wang, Jiacheng; Ye, Mei; Zhang, Rui Rasouli, Hamed; Senthuran, Sivasothy; Jassar, Surinder Kaur Hussain, Sattar; Sepasi Zahmati, Amir

Ontario Graduate Scholarships (OGS) ($15,000/year each)

Martin Gerdzhev, Adam Kohn, Anirban Sengupta, Omar Falou, Lamia Khalid, Valeri Kirischian, Raymond Phan

NSERC Undergraduate Student Research Awards ($5625 minimum)

Ifor Ivanecky, Mohammad Fawaz, Salman Jan, Golafsoun Ameri
NEW EXTERNAL RESEARCH FACULTY AWARDS
Cancer Care Ontario

Dr. Victor Yang

Canadian Institues for Health Research (CIHR)

Dr. Victor Yang

Canada Foundation for Innovation (CFI) -- Leading Edge Fund

Dr. Bin Wu and his team

Canada Foundation for Innovation -- New Initiatives Fund

Dr. Dimitri Androutsos and his team

National Science Foundation of China

Dr. Ling Guan

NSERC Collaborative Research and Development (CRD)

Dr. Xavier Fernando

New NSERC Discovery Grants

Drs. Olivia Das, Xijia Gu, Matt Kyan, James A. Smith, Victor Yang, Fei Yuan, Lian Zhao

Ontario Research Challenge Fund

Dr. Victor Yang

Ontario Research Fund (Research Excellence)

Dr. Ling Guan

Social Sciences and Humanities Research Council (SSHRC)

Dr. Xiao-ping Zhang
---
CFI AWARDS
Jun 22, 2009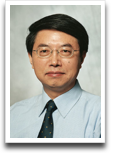 Congratulations to Bin Wu and Dimitri Androutsos for winning CFI awards in the recent round of Canada Foundation for Innovation competitions; the Electrical and Computer Engineering Department won both the awards that were awarded to Ryerson University.
This funding will enhance the research laboratories of the Department in the strategic areas of alternate energy systems and computer gaming. The total investment for this new infrastructure is expected to be in the range of $3 million.
Dr. Bin Wu and his team of researchers won the CFI Leading Edge Fund award of $729,771 for, "WindTech R&D: Expansion of the Laboratory for Electric Drive Application and Research (LEDAR) to Advance Wind Technology."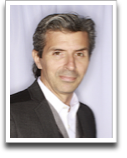 Dr. Dimitri Androutsos and his team won the CFI New Initiatives Fund award of $424,538 for, "EDGE: Experiential Design and Gaming Environment."
Canada Foundation for Innovation's New Initiatives Fund, aims to enhance Canada's capacity in promising new areas of research and technology development. The latest round of funding has invested $665 million for new state-of-the-art infrastructure at 41 Canadian research institutions.
More details are available in the official press release.
---
INTERIM ASSOCIATE DEAN APPOINTMENT
Jun 11, 2009
I am pleased to announce the appointment of Dr. Sri Krishnan, P.Eng., as the Interim Associate Dean for Research and Graduate Programs for the Faculty of Engineering, Architecture and Science for the period July 1, 2009 to June 30, 2010.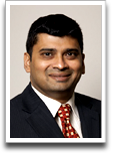 Dr. Krishnan joined the academic staff of the Department of Electrical and Computer Engineering in 1999 after receiving his PhD degree from the University of Calgary. From 2002 to 2004 Dr. Krishnan provided academic administrative leadership in his role as Program Director of the then newly created Electrical and Computer Engineering Graduate Program, while also serving as Assistant Chair of the Department. Through his leadership, the PhD program in Electrical and Computer Engineering was launched in June 2004; approximately 50 students are currently enrolled in the program.
During his tenure as the Chair of the Department of the Electrical and Computer Engineering from January 2004 to June 2009 Dr. Krishnan provided exemplary leadership in the rapid evolution of the Department as a comprehensive and innovative academic unit. His accomplishments during this time are many: 13 new faculty members were hired in strategic areas, three new research chairs were appointed, the number of research laboratories funded by the Canada Foundation for Innovation (CFI) and other federal government sources expanded from five to 18, and the total number of graduate students increased from 50 to 230. A new undergraduate degree program in Biomedical Engineering, the first of its kind in Canada, was established in fall 2008 and new program options in Energy, Media, Microsystems, and Robotics were created in the undergraduate Electrical Engineering degree program. The Electrical Engineering and Computer Engineering undergraduate programs received the highest accreditation ratings. New international and industrial collaborations were also established. Dr. Krishnan is the project leader of the newly established Canada-Europe Consortium in Electrical Engineering, founded to promote student mobility and research collaborations between Ryerson University and European institutions.
Dr. Krishnan's research achievements and contributions are both substantial and impressive. He currently holds a Canada Research Chair (Tier 2) position in Biomedical Signal Analysis. He holds one US patent and has published 130 papers in refereed journals and conferences. Dr. Krishnan is dedicated to the training and supervision of graduate students. Many have won prestigious awards including four best paper awards and two Governor General gold medals. An active collaborator with clinicians, industries and researchers from overseas, Dr. Krishnan has attracted significant research funding from NSERC, Heart and Stroke Foundation of Canada, Ontario Centres of Excellence, CFI, Micronet (Network of Centres of Excellence), Ontario Ministry of Research and Innovation, and Biodiscovery Toronto.
A Senior Member of IEEE and Chair of the IEEE Signal Processing Society of Toronto and Canada, Dr. Krishnan was the General Chair of the 2008 IEEE Canadian Conference on Electrical and Computer Engineering and is an invited speaker at numerous conferences and workshops. He has won many awards including the Young Engineer Achievement Award from Engineers Canada, IEEE Outstanding Chapter Chair Award, New Pioneers Award for Science and Technology, South Asian Community Achiever Award, and the Faculty of Engineering, Architecture and Science Research Excellence Award.
Dr. Krishnan brings considerable academic experience and a strong and committed academic leadership to this Interim Associate Dean position. Please join me in offering him our best wishes on his leadership appointment, and our support in his future endeavours.
Dr. Stalin Boctor, P.Eng.
Dean, FEAS
---
ELCE Curriculum Innovations Competition Winner
Jun 5, 2009
The Robotics and Controls Undergraduate Course stream is the winner of the inaugural ELCE Curriculum Innovations Competition. The proposal was led by James A. Smith, and his team included: R. Cheung, D. Androutsos, N. Mekhiel, Y. C. Chen, A. Hussein, S. Karim and A. Kabbani.
The Biorobotics/Biomechatronics course outline for the winning curriculum proposes to teach:
...the theory and design of mechatronic/robotic devices related to biomedical engineering, including manipulation and mobility devices. Human-machine interface techniques will be examined, including software, mechanical and electrical aspects. The laboratory component will involve the use of rapid-prototyping electromechanical systems in the design of mobility or manipulation aides.
The curriculum was featured in the December 2008 issue of IEEE's The Institute (see earlier news item).
---
INTERIM CHAIR APPOINTMENT
May 27, 2009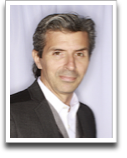 It is my pleasure to announce the appointment of Dr. Dimitrios Androutsos as Interim Chair of the Department of Electrical and Computer Engineering. The appointment will be effective July 1, 2009 for a period of one year ending June 30, 2010.
I would like to thank Dr. Androutsos for agreeing to accept the responsibilities of the Interim Chair position. Please join me in offering Dimitri our best wishes and support during his one year interim appointment.
Sincerely,
Dr. Stalin Boctor, P.Eng.
Dean
---
GLOBECOM TUTORIAL
May 19, 2009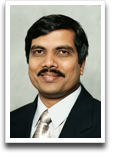 Xavier Fernando's half-day tutorial, "Radio over Fiber: An Optical Technique for Wireless Access" was one of 24 presentations, from a total of 66 submissions, selected to be presented at IEEE Globecom 2009.
The conference will be taking place in Honolulu, Hawaii from Nov. 30 to Dec. 4, 2009.
---
Premier's Catalyst Award— Innovator of the Year
May 14, 2009
Navid Zargari, adjunct professor in the Department, and frequent collaborator with Bin Wu, won the $200,000 Premier's Catalyst Award Innovator of the Year, for developing the world's first transformerless, medium voltage motor drive for Rockwell Automation.
Medium voltage drives are used by a range of advanced manufacturers and by eliminating the need for a transformer, Dr. Zargari's innovation provides superior reliability, safety and ease of use— at less cost. The PF7000 medium voltage drive has been so successful it has helped Rockwell grow its sales by over $100 million in five years and established the company as one of the top three MV drive suppliers worldwide. Dr. Zargari promotes strong academia-industry relationships and is a champion of technology transfer.
The Premier's Catalyst Awards are presented to companies that have championed a new or significantly improved product or service based on breakthrough technology. The innovations must be commercially successful and have the potential to enhance Ontario's economy, society or sustainable development.
Adapted from the Ministry of Research and Innovation's official press release.
---
25-Year Club
May 4, 2009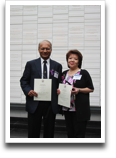 On behalf of the Department I wish to extend my sincere congratulations to Sheikh Karim and Mary Mack for being inducted into the Ryerson 25-year club today. This is a significant achievement and exemplifies a quarter century of tireless service to our students and the profession. It must be a great feeling!

Sri Krishnan,
Chair
---
GSA Professor of the Year Award
Apr. 15, 2009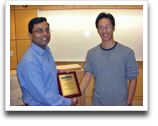 Congratulations to A. Anpalagan for winning the ELCE Graduate Student Association Professor of the Year Award.
The annual award is given to faculty teaching graduate level courses. It was presented to Dr. Anpalagan by Raymond Phan, President of the Graduate Student Association.
---
Sarnoff Symposium Student Paper Prize
Apr. 4, 2009
Congratulations to T. Kuganeswaran for winning second prize in the student paper competition for, "A Pixel Based Dynamic Algorithm for Correlation Noise Estimation in Distributed Video Coding", at the 2009 Sarnoff Symposium held in Princeton University.
T. Kuganeswaran is a Ph.D. student working in the area of wireless video sensor networks under the supervision of Drs. Ling Guan and Xavier Fernando.
---
SSHRC Research Grant
Apr. 4, 2009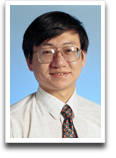 Congratulations to Dr. Xiao-ping Zhang for winning the SSHRC Standard Research Grant. The project is entitled: "Corporate Communication, Customer Experience, and Brand Equity: To Build and Measure Successful Brand Strategies" and is based on past marketing research. The project is funded for 3 years for approximately $80,000.
---
Toronto Rehab Training Award
Feb. 5, 2009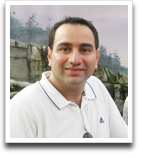 Reza Javaheri, a Ph.D. candidate in the Department of Electrical and Computer Engineering, was the sole recipient of the $5,000 Toronto Rehab's Training Award for Students with Disabilities for 2008-2009, amongst six competing universities— McMaster, Ryerson, University of Toronto, University of Waterloo, Wilfrid Laurier and York.
The award is given to, "students with a strong record of academic and research accomplishments and a commitment to pursuing a career in rehabilitation research."
He was presented the award by the Honourable David C. Onley, Lieutenant Governor of Ontario, and was interviewed on SUN TV. Further information about the research is available at his Prism Lab page.
---
Real World Engineering Curriculum featured in IEEE's The Institute
Jan. 5, 2009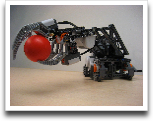 Curriculum co-developed by Dr. James Andrew Smith, was featured in the December 2008 issue of IEEE's The Institute. Part of the IEEE Real World Engineering Projects program competition, the winning curricula, "aims to change how first-year engineering is taught by introducing practical projects that address real-world problems whose solutions can benefit society". Dr. Smith's two co-authored submissions, "Solid State Lighting for the Developing World" and "Manipulating Everyday Objects with Prosthetic Hands" were among the eight winning entries.
Photo: James A. Smith