G Scale Bedroom Layout
May 2/03

The picture below appeared in Garden Railways ® June 2003, Letters, Page 20.
With the following text:

Bedroom layout
May brother and I have just finished an elevated layout for his son's bedroom. The track bed, ties and supports were cut from a 13' cedar plank. IKEA shelf brackets were used to mount the track bed to the walls. The bridges were cedar kits built several years ago. We used Aristo-Craft Sectional track, and curves are 4' ( should have read 2' my mistake) radius. An LGB starter set is shown in the picture. -- Jim and Gordon Koch, Toronto, Ontario, Canada, jkoch@ee.ryerson.ca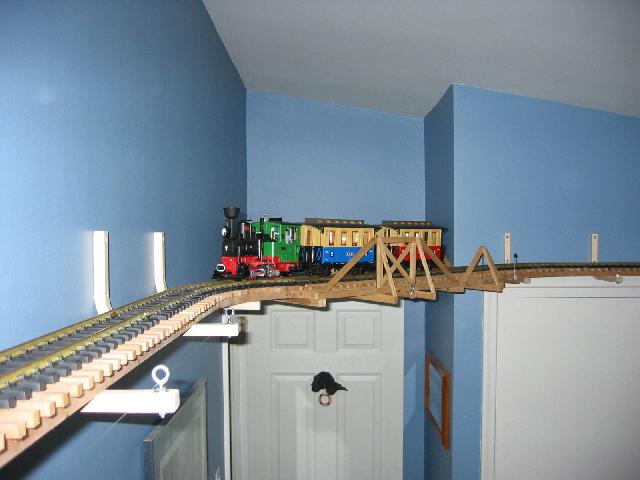 South East corner.
More Info:
We used the IKEA SIGFRID shelf bracket.
The turn support strips were steamed and then put in a jig to dry. The tie strips were then glued and nailed in place.
A six inch strait lead in was put into each turn to allow easy connection to the strait sections.
We placed the turns far enough out from the wall so that 40' box cars would clear going around the turns.
This space just happened to correspond with the inner pre-drilled hole in the bracket and the wall side support
strip. On the turns the bracket was placed such that the outer hole picked up the room side support strip. A
second hole was drilled to pick up the other side. Brass screws, nuts, bolts, washers were used to tie everything
together.
The ties are 5 1/4" long and 3/8" square. The supports strips are 3/8" x 3/4". The support strips are mounted 1/2" in
from the end of the ties. The strait sections were nailed, the turns were nailed and glued.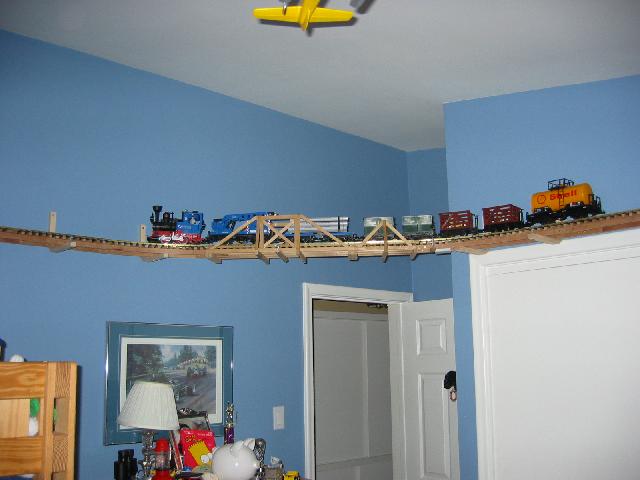 South East corner.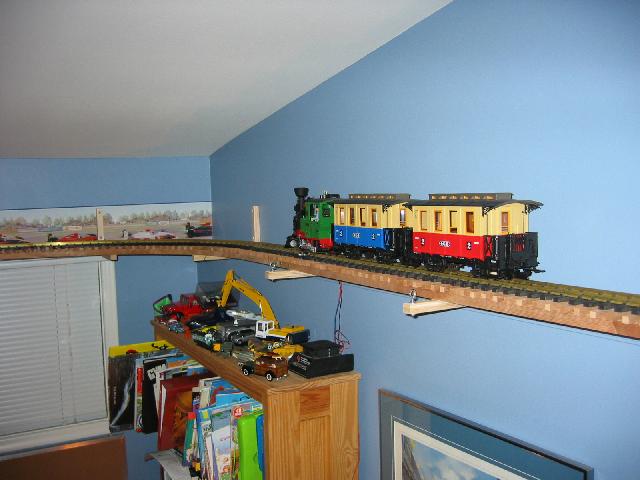 North West corner. Layout is powered by an Arito-Craft Train Engineer.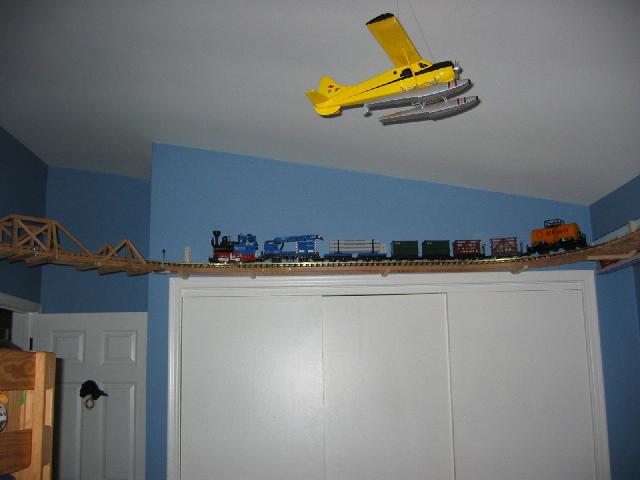 South wall. Shortly after this picture was taken the Beaver aircraft crashed when the sticky pad used to hold it up let go.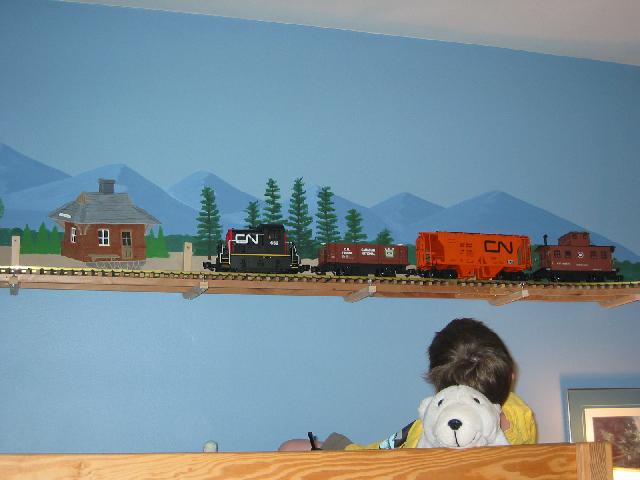 Background added by mural artist who donated work to charity auction, which Gordon bid on and won.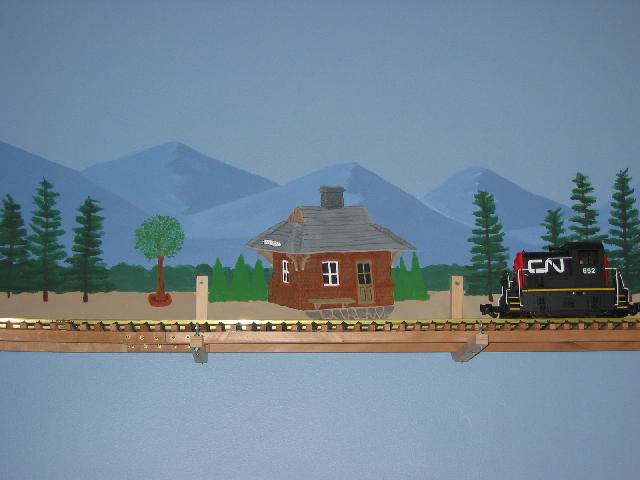 Close up of station and my Little Critter Engine.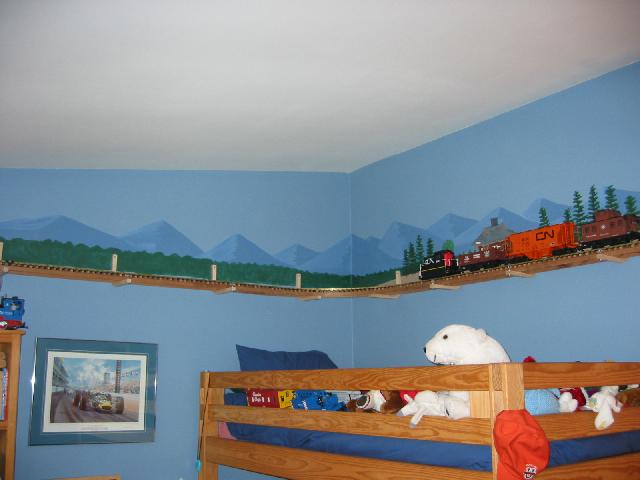 Corner shot of mural.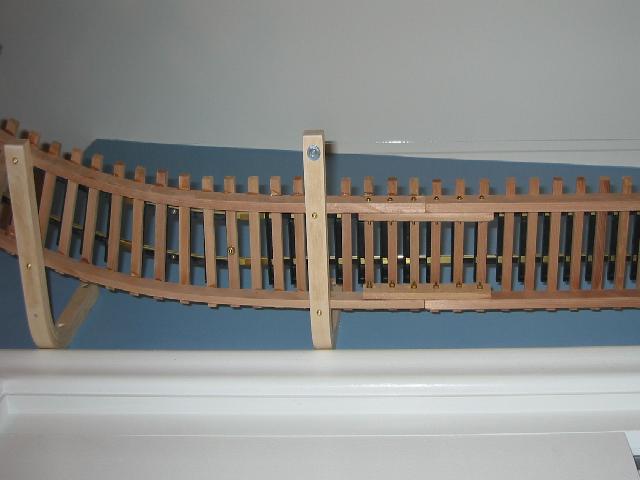 Underside track detail.

.AVI Movies (~5Meg. each)
Movie 1